Fully Booked Dubai Art Book Fair — Graphic designer commission, 2018
My role: Art direction and project management




I hired and directed the Emirati graphic designer Shamma Buhazza to create a multi-use statement graphic for Fully Booked's second annual fair. The final work was a typographic bilingual illustration of the Arabic phrase "Halla walla," which roughly means "What's up?" or "Welcome." I managed the designer through the ideation and production processes.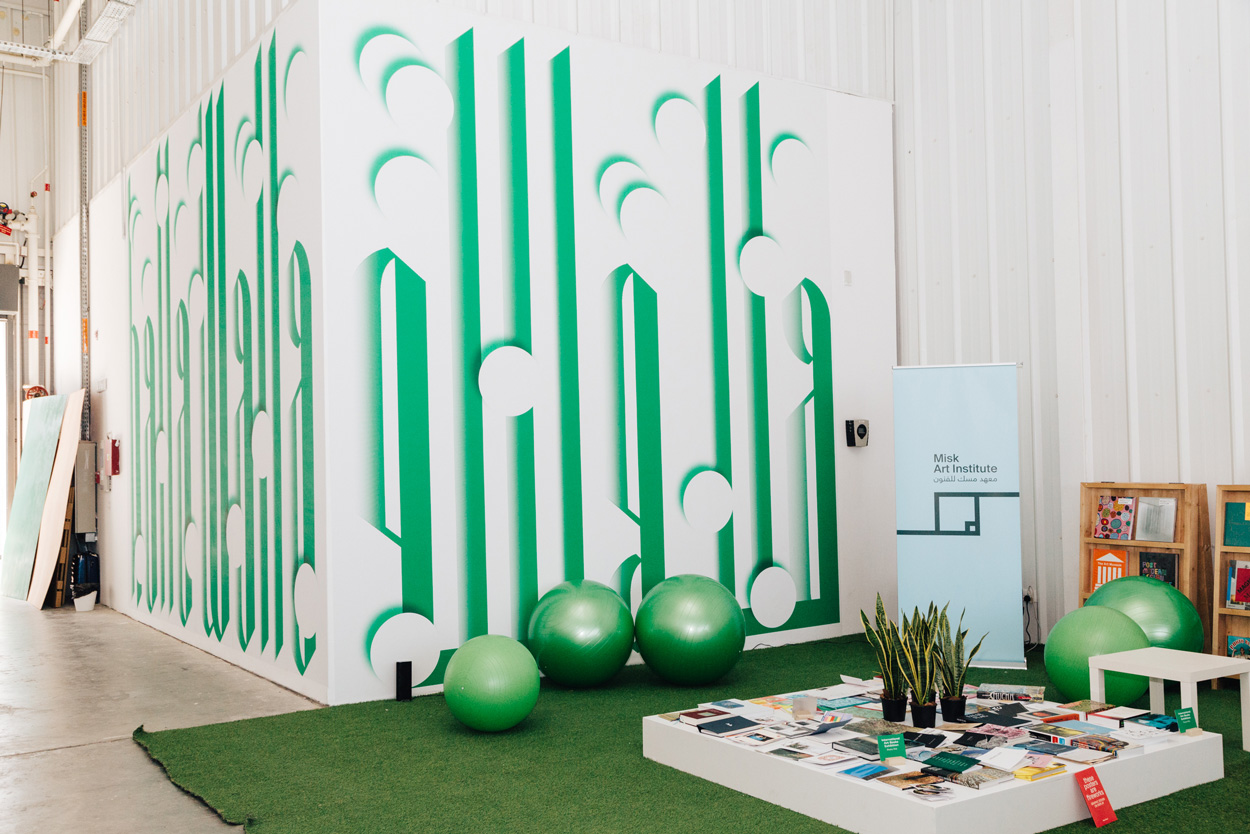 I organized production of the locally-printed tote bags. The event featured 2 days of on-site live tote screenprinting with a local studio.



My Fully Booked co-founder and I also applied the English graphic to an A3-sized Risograph poster edition, printed at a local artist residency studio.