Guest Speaker — Canada, India, USA, 2017–2020



Speaking to a full room at the Vancouver Art Book Fair. Photo via the fair's organizers.



I was invited as guest speaker at

:

MICA "Risograph Printing to Transgress" Graphic Design BFA/MFA course taught by professor Elaine Lopez, via Zoom, 2020
Fulbright Central and South Asia Conference, Kochi, Kerala, India, 2020

Farside Foundation, Leh, Ladakh, Kashmir, 2019

JJ School of Art, Mumbai, 2019
NID "Baatein" Guest Speaker Series, Ahmedabad, 2019
NID Exhibition Design Department, Ahmedabad, 2019

Chicago Art Book Fair 2018



Vancouver Art Book Fair 2017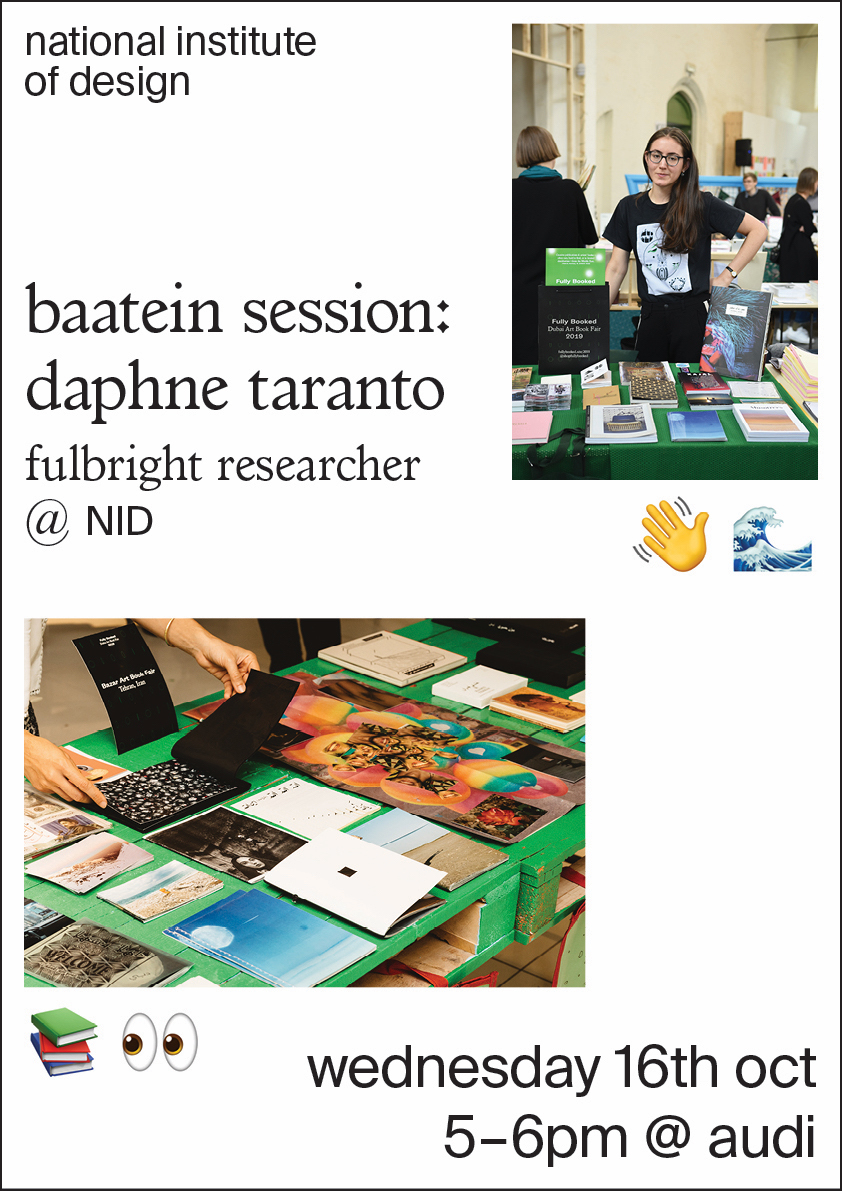 Left: I designed the poster sharing my on-campus talk. Right: Notes by Graphic Design Masters student Amogh Bhatnagar during my Baatein ("Conversations") session at NID.